Easan Katir
With a seventeen-year history across diverse sectors and market conditions, Easan Katir, a fiduciary investment advisor, manages wealth for families, individuals and retirement plans. He has appeared on CNBC and Bloomberg television and co-hosted a syndicated radio talk show "It's Your Money". He has conducted extensive studies and analyses of the markets, and has written about behavioral finance, based on three years of personal mentorship by the legendary Ed Seykota. During the '90s he managed an emerging markets fund in London.
In the private equity world Katir capitalized, developed and sold a 240-home subdivision in California to a publicly traded homebuilder. He capitalized and served as Chairman of Morgan Parsons Inc, with $10 million in sales and 400 employees, which, after nine years of successful operation, merged with a public company. He graduated from the University of Southern California financial planning program.
Katir served as a Finance Commissioner for the City of Davis, California, and as the Financial Secretary for the Native Sons of the Golden West Sacramento Parlor. He is is a descendant of refugees fleeing religious persecution and is a director of the Elder William Brewster Society. He has raised funds for relief activities after Hurricanes Iniki and Andrew and the San Marga Sanctuary. For three years he chaired the Business Development Committee of the International House Davis Board of Directors.
Sundari Katir
Sundari Katir manages banking, data curation and administration. She is active in community charitable work and served as president of the Davis Flower Arrangers and correspondent secretary for the United Farm Circle. Sundari was born and raised in Colombo, Sri Lanka and educated in London.
---
In this internet era of flattened hierarchies, we want to acknowledge those who provide useful services. The people listed below are neither employees or employers of Easan Katir. They run their own successful businesses. They are each recognized as top-notch in what they do, and we are grateful that they help us achieve our goals.
---
Thomas Peterffy
Mr. Thomas Peterffy founded Interactive Brokers Group, Inc. (IB) in 1977 which has just completed its 38th year as a broker/dealer. The company went public in April 2007 and is rated investment grade by Standard & Poors with over $5 billion in equity capital. Interactive Brokers, headquartered in Greenwich, Connecticut, with offices in London, Hong Kong, Switzerland, Canada, Australia, Hungary, Russia, Japan, India, China and Estonia, is an institutional level deep-discount electronic brokerage, trading across multiple asset classes and regions, with the ability to purchase and sell on all electronic exchanges as well as eight dark pools using advanced order entry and risk management tools. Interactive Brokers offers the lowest margin rates, under 2%, and maintains its position, as it has for the preceding four years, as the best and least expensive trading venue for investors, according to Barron's.
Interactive Brokers LLC is a registered Broker-Dealer, Futures Commission Merchant and Forex Dealer Member, regulated by the U.S. Securities and Exchange Commission (SEC), the Commodity Futures Trading Commission (CFTC) and the National Futures Association (NFA), and is a member of the Financial Industry Regulatory Authority (FINRA) and several other self-regulatory organizations. Interactive Brokers does not endorse or recommend any introducing brokers or third-party financial advisors, including Easan Katir. Interactive Brokers provides execution and clearing services to customers of Easan Katir. For more information regarding Interactive Brokers, please visit
www.interactivebrokers.com
Mr. Peterffy was a computer programmer for ten years before becoming a floor trader on the American Stock Exchange in 1977. Disclosure: Easan Katir owns a minority interest in Interactive Brokers.
John Bury
Mr. John Bury is an Enrolled Actuary who provides fast, expert administration for defined benefit, profit sharing plans as described in paragraphs 401(a) and 401(k) of the IRC, at very reasonable prices. He has solved issues for thousands of plans over many years.
Mr. Bury also writes a blog on actuarial issues detailing the real story of state's underfunded pensions. He is the foremost advocate in the nation of federal oversight of state plans and has been quoted in Barron's and other media. View his blog here.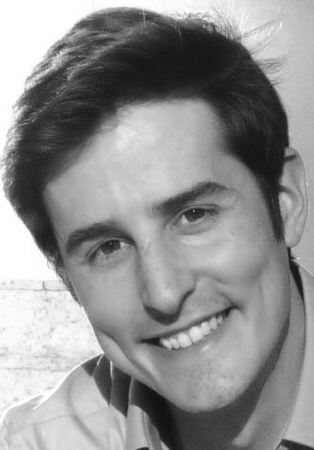 Jared Broad
Jared is the Founder and CEO of QuantConnect, an open source algorithmic trading platform with a community of more than 25,000 quantitative scientists and data engineers. Their IDE has a data library of 400TB covering options, futures, forex, equities and cfd assets. Through QuantConnect we co-locate rack space in the Equinix NY7 building in New Jersey so our tested investment algorithms can trade live through our custodial broker on all the major exchanges and eight dark pools.
David Millar JD
David Millar, JD, provides compliance consulting and annual regulatory filings. He graduated Magna cum Laude from Michigan State University College of Law. He has enrolled Registered Investment Advisors in 44 states and with the SEC.